Herbes de Provence - the taste of Provence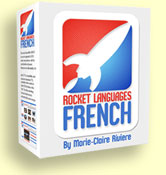 The Colours of Provence


With an average of 300 days of sunshine each year, you are almost guaranteed sunshine
during your stay in Provence.

Beaches on the French Riviera are almost empty, except in the month of August when the
French are "en vacances".

The lavender fields are so characteristic of Provence. You will find lavender everywhere -
in the markets, in gardens and in fields

Sandy beaches on the French Riviera, blue seas and rocky shorelines grace this
southern coast of France.

The food in Provence is wide ranging - from fresh fish on the southern coast - to the
mountain cookery as you reach the borders with Switzerland and Italy. Why not book a

cooking
vacation in
Provence
to try it for yourself?

Provence Herbs


Herbes de Provence

Herbes de Provence (Provencal herbs)
is a mix of aromatic plants, sometimes dried.
These herbs are native to the Provence region in the south of France.

The mixture traditionally contains rosemary, bay leaves, basil, savory and thyme.
It can also include thyme, summer savory, cloves, lavender, tarragon, chervil, sage,
marjoram.

It is mostly used to flavour grilled foods such as fish and meat, as well as vegetable stews.
The mixture can be added to foods before or during cooking
so as to infuse the flavour into the cooked food.

Location jetski Frejus